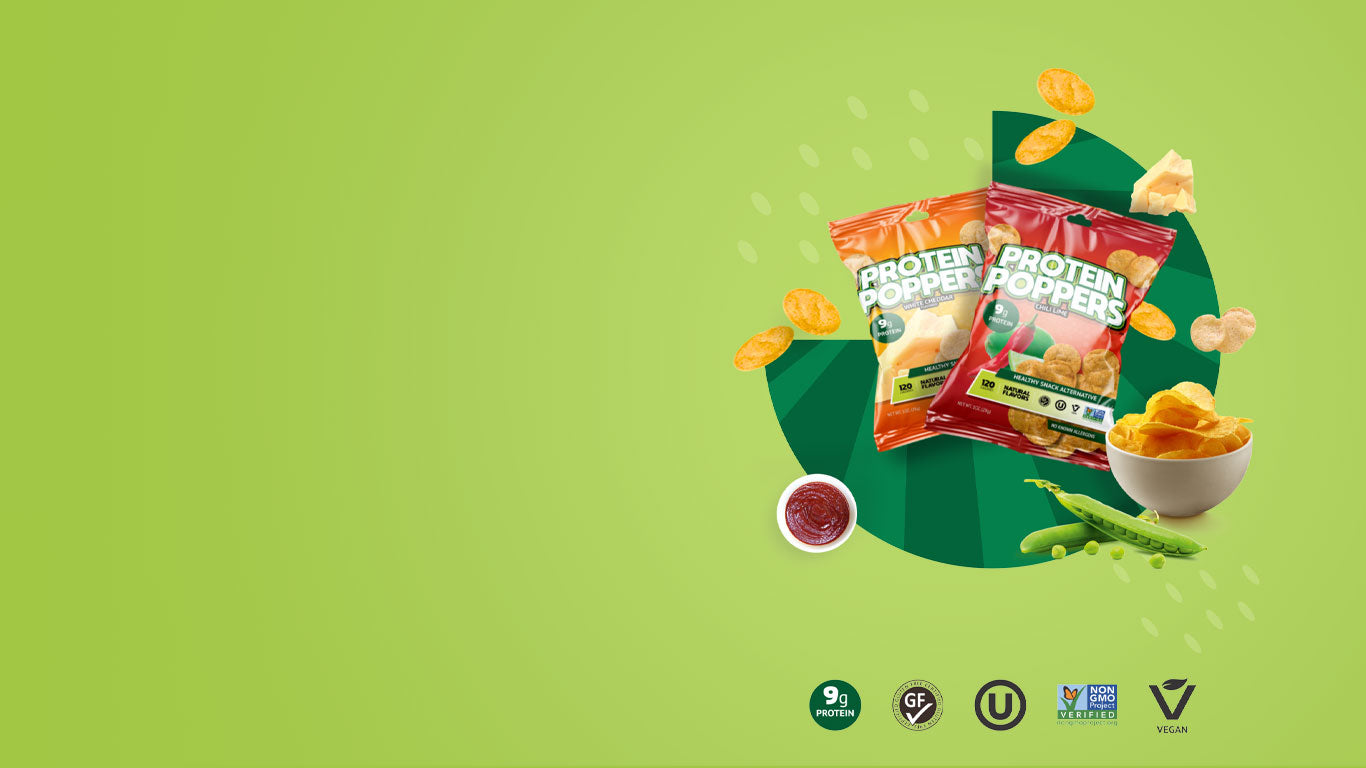 ABOUT PROTEIN POPPERS
The story behind our great tasting healthy snacks!
The Protein Poppers Story...
For years Protein Popper founder, Doug was traveling for business. Often in a hurry he would run into a convenience store and search for a quick healthy lunch. Often Doug left with the same lunch, a bottle water and bag of beef jerky (low in carbs and calories, high in protein).
Being a long time product developer Doug decided to make his own healthy Protein snack. Now how do you make a protein snack that no one doesn't already have? Who needs another protein bar, cookie etc. Like many Americans Doug loves salty snacks (potato chips). Knowing these are not healthy chips are a treat more than a daily way of life. Doug worked with food scientist to create the best tasting and healthiest sales snack, Protein Poppers.
Our Protein Poppers not only taste good they are low in carbs, fat and calories. Of great importance was the sourcing of the ingredients and manufacturing. Doug is proud to offer Protein Poppers that are Gluten Free, Kosher, Vegan and NON GMO Project Verified. We hope you enjoy the great taste of the healthiest protein snack in America!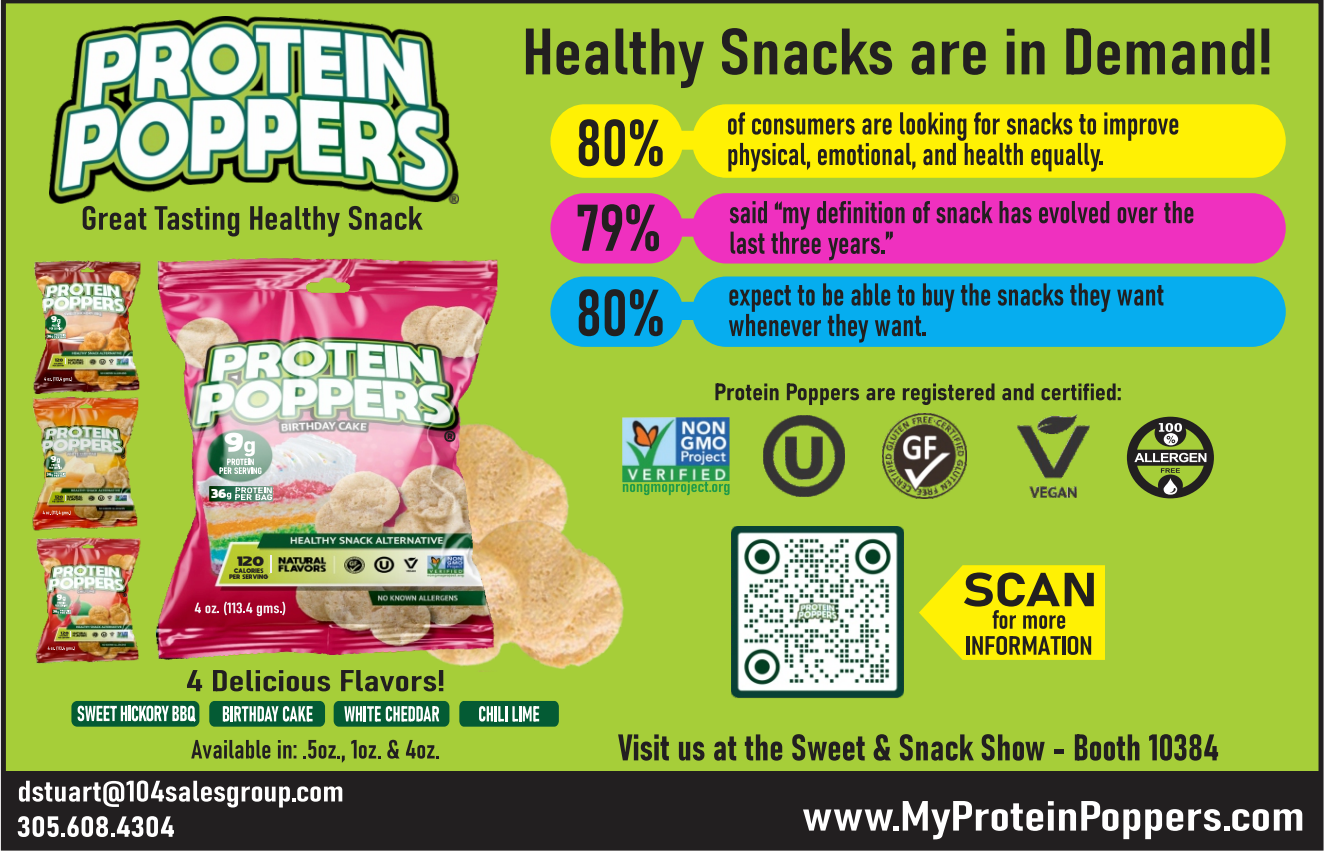 Healthy Snacks Are In Demand!
Protein-rich snacks help to build and repair muscles, regulate metabolism and maintain a feeling of satiety, making them a popular choice among fitness enthusiasts, athletes, and people following a healthy diet. The rise of plant-based diets has also led to an increase in demand for protein-rich vegetarian snacks such
Why We Started Protein Poppers
Video Coming soon!