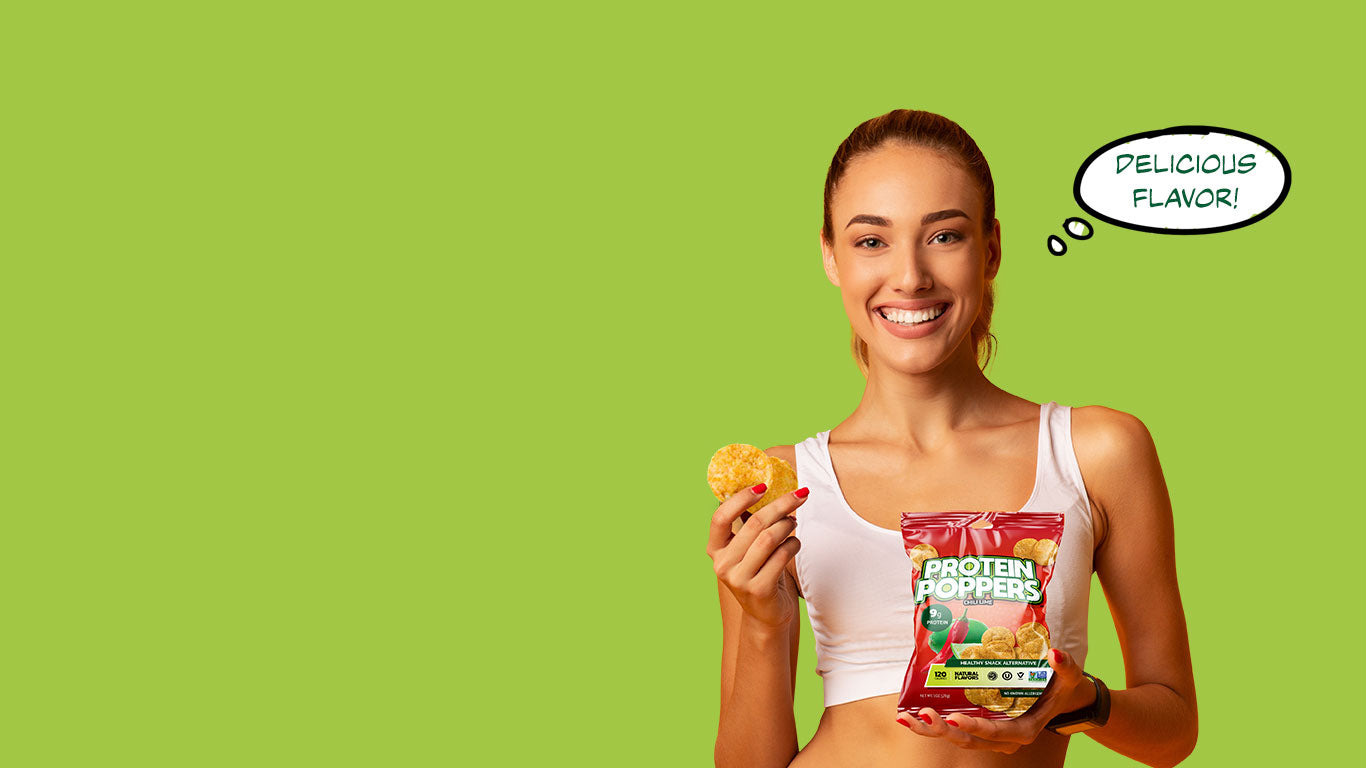 NUTRITIONAL INFORMATION
You can view a detailed list of exactly what is in our products!.
The Pea Protein Advantage
The use of pea protein makes Protein Poppers the leading brand designated vegan and allows us to keep our chips dairy free. Pea protein is more easily digestible than whev protein and mixes much better with other ingredients. This gives Protein Poppers much better flavor and texture.
Frequently asked questions
Are they all Natural?

Yes all ingredients are Natural and certified.
Do they qualify for the Macro Diet?

Yes the total Macro count is 122 compared to 120 calories.
When will I receive my Protein Poppers order?

Most orders will ship from our Florida warehouse within 2-3 days.
Can I return my Protein Poppers if I'm not happy with it?

Here you can place an explanation or answer to the question.